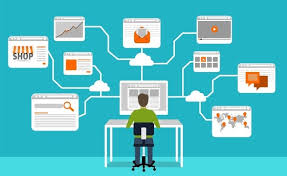 With increase in the number of service provider for dedicated servers a user normally finds it difficult to shortlist the service provider for hosting application on dedicated servers. Before finalizing the service provider, one should consider below mentioned point to shortlist the service provider.
Location of server: – Latency play a vital role to shortlist your service provider. Before finalizing your service provider, it is recommended to check the location of dedicated server. For example: – In case your users are based in US then it is recommended that the server should be hosted anywhere within US only. In US we provide you any option to host your dedicated servers Dallas, Chicago, Washington DC, Phoenix, San Francisco, Seattle, Columbus etc. We also provide you option to host cheap dedicated servers in India, Singapore, Europe, Hong Kong and China.
Make and Model of Server: – Performance of your application depends on various factor. One of the major factors that play an important role in analysing the performance of dedicated server is the brand, make and model of server. It is recommended to check the model and make of server you plan to host. The dedicated server should be from brands like Dell, IBM or HP and it should be new with latest configuration in terms of processor and storage. Servers with SSD drives give much better speed then the normal servers.
 Disaster recovery Site: – With increase in use of internet the dependency of business over data has been increased. An organization need to ensure that the data centre should be capable to provide DR services in different seismic zones. While choosing your service provider to host dedicated server it is recommended to check the capability of hosting provider to provide DR services. Hostrunway is capable to provide disaster recovery services for dedicated server hosting in our data centres.
Bandwidth: – Bandwidth also help to increase the overall performance of your server. In case you plan to host an application with drastic change in traffic then it is recommended to opt for shared uplink with a burst ability up to 100 Mbps or 1 Gbps. Application like Ecommerce websites, on line Streaming etc are recommended to be hosted on burstable port.  Application in which the number of users is constant are recommended to run on dedicated port. Ex: – SAP HANA hosting on dedicated server where number of users are fixed should be hosted on servers with dedicated internet port.
Also Read – Host Your SAP HANA Application with Hostrunway
Tier Certification: – A data centre is classified majorly in four tiers that is tier 1, 2, 3 and 4. Based on redundancy on multiple level uptime institute from US provide certificates to data centres. Data centre with Tier 3 or 4 certificate manages multiple level of redundancy on every level and commits an uptime of 99.99%. We at Hostrunway provide you the platform to host your dedicated servers in Tier 3 or Tier 4 data centres with a committed uptime 99.99%.
Certification: – Certificates ensure that the data centre is following the proper guidelines to ensure proper data security and uptime for your mission critical application running in our data centre. For ex: – an application with payment gateway services require PCI DSS certificate. Hostrunway ensure to host your dedicated server in fully secured environment and provide your desired certificate on time.
Managed Services: – Managed services is the most commonly used term you listen while you plan to host dedicated servers in a data centre. Normally servers come with an option of managed or un managed services. In case of un managed dedicated servers, we provide servers with pre-configured OS and software. Once we provide the RDP access to user then the dedicated server will be managed by the end user.
In case of managed server end to end server, management is taken care by the service provider. Managed services are provided on various levels which includes OS management, Database management, IIS management, Firewall management etc.
Also Read – Factors involved in the Performance of Dedicated Server
Security: – Dedicated server should be hosted in fully secured environment. Security is maintained on physical level and network level. 7 level of security should be maintained on physical level and on network-level data centre should maintain multiple level of security through firewall. The latest patch of software's should be updated on regular level. Data centre should be under CCTV surveillance and 2 months footage should be maintained.