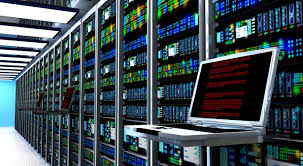 Hostrunway offers a unique service in which we offer a set of 256 IPv4 with a dedicated server. It is used by organizations who are willing to run multiple marketing campaigns on the server. Dedicated server with 256 unique IPs help organizations to save Hardware cost. We offer options for running dedicated server with 32 IP's, 64 IP's, 128 IP's and 256 IP's. All IP's we offer are clean and White listed IP from IRNN and user can use these IP's to run multiple application on a single server.
In Dedicated server we support various version of OS. Customer can opt for various flavors of Windows and Linux operating system to run dedicated server with 256 IP's. We also provide support to install control panel on dedicated server. With Linux OS we provide C Panel and for windows we provide Plesk Panel.
Benefits of hosting multiple IP's with dedicated server are: –
Delivery Time: – If you use single IP to run same campaign then it takes more time to deliver the email. However if you use multiple IP's to run the same campaign then it takes lesser time to deliver the mails. With the help of multiple IP's you can use different time frames to run the campaign.
Also Read – Benefits of Hosting Dedicated Server with 256 IPs
Hosting Multiple Application: – In a server an administrator can run multiple applications like hosting various websites, running mail server, ERP server etc. With the help of multiple IP's an administrator can provision unique IP to each application. It helps to provide stability to other applications. In case of any DDOS attack on IP's or IP spamming then other application on the server will be safe. And it will easy for the administrator in root cause analysis of the issue faced on server.
Multiple E-Mail Channels: – With multiple IP's an IP administrator can use different IP addresses for running different campaigns. It also helps to maintain the reputation of the applications hosted on the server. An administrator can run various mailing applications like newsletter, marketing messages, transactions messages re activation campaigns etc.
Proxy Server application: – Dedicated server with 256 IP's is best suited for application like proxy servers where host IP address for application keeps on changing at regular interval of time. With the help of 256 IP's an administrator can easily change IP of the application.
For details related to plan and packages please write a mail at sales@hostrunway.com