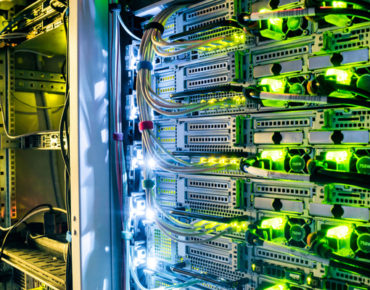 For a website to remain competitive, it has to stay operational, no matter the size of the service. That is the reason why YouTube and Facebook have so many servers in different data centers. Customers will have more trust in a data center if it guarantees that its servers will be up and running.
And it's what a dedicated server promises to deliver!
You might not think of graphics processing units, or GPUs, like the first hardware addition that comes to mind when you think of hardware upgrades for your company, but they're well worth your attention.
What is a GPU Dedicated Server?
Dedicated GPU servers perform computationally intensive tasks by offloading them to a graphical processing unit. Due to its massively parallel architecture, GPUs can simultaneously perform multiple calculations, thus completing particular tasks faster than CPUs and helping the server perform at a higher level.
What Are the Benefits of Using Dedicated Server with an Nvidia GPU?
There are numerous benefits to implementing GPU-based dedicated servers. Some reasons to switch to general-purpose computing on GPUs are as follows.
Embrace parallel environments to maximize data performance – To create business value from Big Data, often the same operations have to be repeated over and over again. You can split up such voluminous data sets between GPUs so that you can crunch them at a faster rate with GPU servers hosting many cores.
Also Read – How Artificial Intelligence Works and Why GPU for AI?
Increased energy efficiency – An eco-conscious business can take advantage of energy-efficient computing. Systems with GPUs that are less energy-intensive to run put less strain on power supplies. When used in certain situations, a GPU can provide the same data processing power as 400 CPU-only servers.
Adaptability to software – Almost all modern software packages support GPU acceleration. Several of them even let you parallelize your existing code by including compiler instructions that tell the GPU to handle particular parts of it. There may be times when you need to optimize certain parts of your applications, but considering how easy it is to make use of parallel computing, there is no need to hesitate.
Also Read – Factors Involved in the Performance of GPU Based Dedicated Server
Machine learning can be given a head start – The GPU is extremely useful for deep learning applications and other AI training applications. Dedicated GPU servers can feed algorithms large volumes of data concurrently. By doing so, your software is far more likely to be able to recognize patterns and trends you want to analyze.
If you want to improve the overall performance of your business website, minimize the power consumption, and reap the maximum potential of Big Data, AI, and other Machine Learning applications, you must switch to the GPU dedicated servers that can compute intensive tasks in a faster, smarter and better way.
Hosting Dedicated Servers with NVIDIA GPU – How to Start?
With HostRunway, you can leverage up to eight Nvidia Quadro or Nvidia Tesla GPUs on a server (AMD GPUs are coming soon). When you have access to thousands of processing cores in parallel, what will you do with this power? Get in touch with a Hostrunway expert today to learn more about the possibilities.
Know More – Dedicated Server USA – Dedicated Server Europe – Dedicated Server with Multiple IPs